CATEGORY:design work
2015年07月06日
around KIYOMIZU Kyoto, "kelp shop TANAKA"
We so love the taste of kelp.
So TANAKA's stuff is everything looks delicious.
They have kelp taste tea,snack,grated kelp,chip kelp, of cause for DASHI too.
I made shop sign.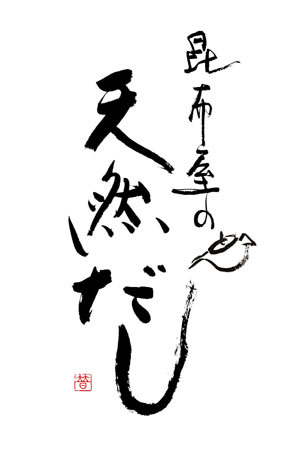 KONBUYA NO TENNEN DASHI (Kelp shop's Natural soup stock)
key point of this sign is teapot.
one of my favorite work.
KONBU (Kelp)
please visit to TANAKA when you go to KIYOMIZU temple.
address:京都市東山区白糸町569-12
( 569-12 shiraito-cho,higashiyama-ku,kyoto)
open: 10:00- 17:00
kelp shop TANAKA HP :
http://kyokonbu.net/index.html
---
---
---
---